Grooming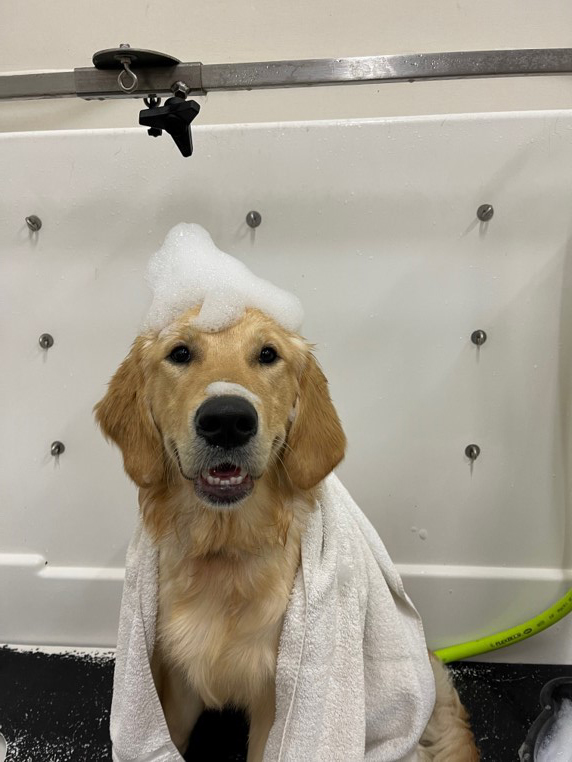 We have everything to ensure your pet has the best spa day! Choose from a full groom, bath and blow dry and add-on pamperings.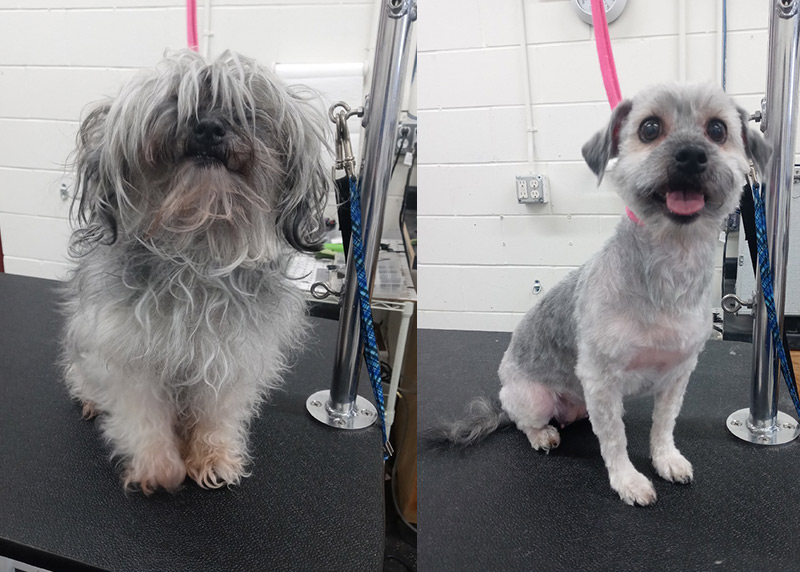 Whether you need a cut or just a trim, our experienced groomers will style your pets hair to your desire. A full groom includes: deep cleansing shampoo and massage, hair cut or trimmed, ears cleaned, nail trim, 20 minute plus brush and blow dry. Price depending upon size of pet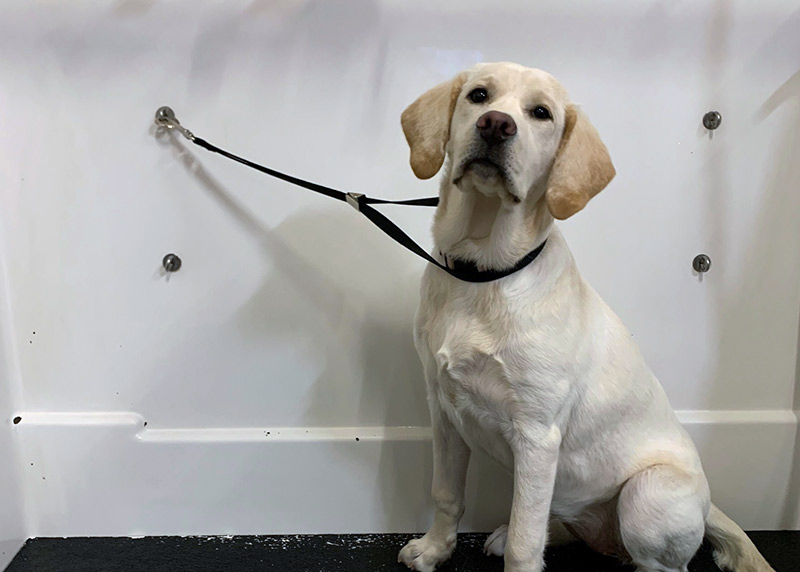 If you want a fresh pet or need to get that winter coat out, our bath and blow will do the job.  Price depends on size and time.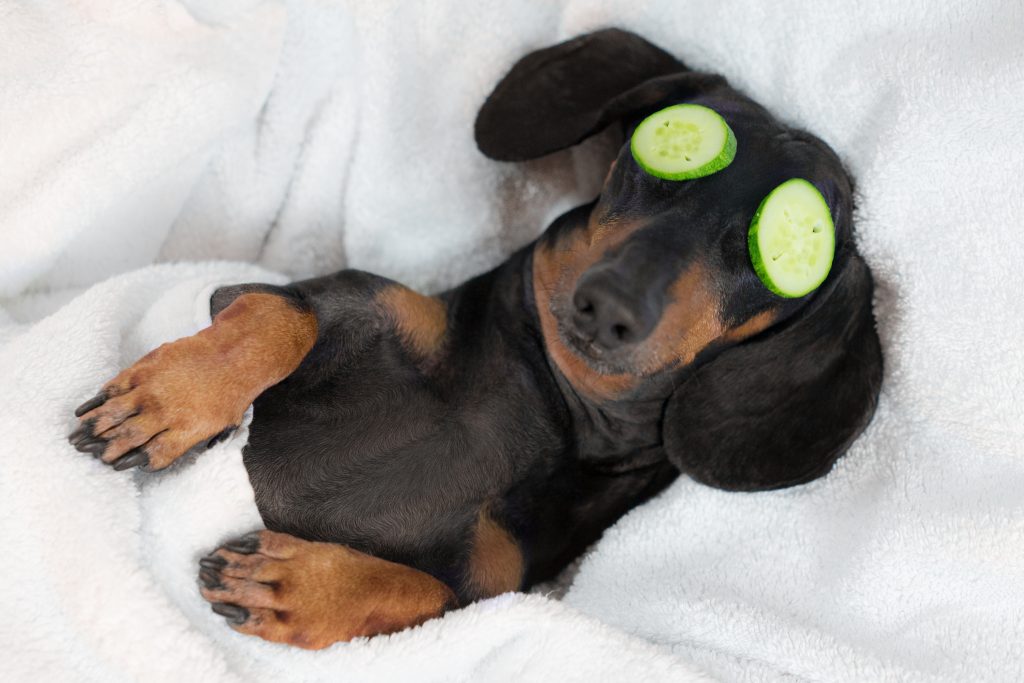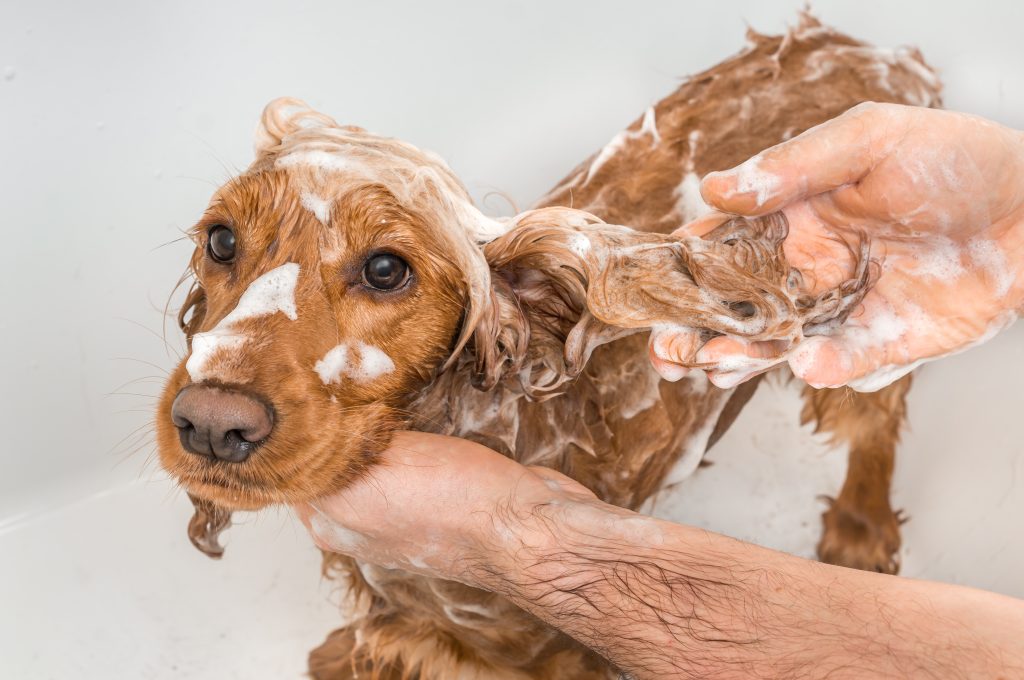 Hydrating Coat Conditioner
Price is dependant on weight of animal. Prices and services are subject to change and can be verified at location.
Pick Up & Drop Off
Can't make your appointment? We can pick up your pet at home and drop them back off when they are finished with grooming. A travel fee is in addition to the groom.
We also offer free pick up and drop off to and from our boarding and daycare facility if your pet is staying with us.
NAIL TRIM
Complete nail trim or Dremel
Upgraded Shampoo
Choose to upgrade from our everyday awesome treatment shampoo to one of our select shampoo's. Flea and Tick, Special Deodorizing or Extra Whiting.
Ear Cleaning
Prevent issues like ear infections and bacteria from build up. 
Teeth Cleaning
Help your pup fight bad breath, discolored teeth, inflamed gums and more. 
Bandanas/Bows
And of course we can attach bows or bandanas once your furry friend is all cleaned up and ready to go!
Reservations are Required, please book an appoinment ahead of time!