Day Care
Give your dog an exciting day with engaging play and social time.
A daycare evaluation is required to ensure that your pet has a personality built for daycare. Evaluations can be a full day or half day.
Daycare is best suited for dogs who already have socialization experience. This evaluation is a first step to helping your pet have the fun, social experience that will have him bursting through our doors for more playtime every time you bring him back to Pampered Pets Boarding and Daycare.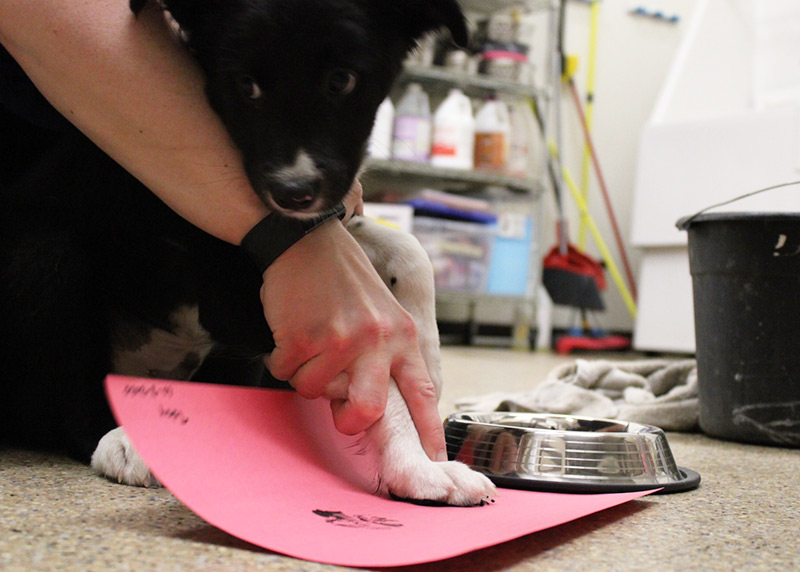 Once a week we create fun works of art with your dog at daycare. Space is limited, Be sure to call and make a reservation!
Enrich your dogs day
From follow the leader, tag, and fetch, to bubbles and endless cuddles, your dog will have a blast enjoying new experiences each day in our Dog Daycare Program.
EXERCISE BODY AND MIND
Dogs are creatures of habit and by attending daycare on a regular basis, you are helping to create a happy, healthy, active and most importantly, well socialized canine.
Relaxing Downtime
All daycare dogs enjoy a midday break consisting of nap time, comfy raised beds and PLENTY of staff cuddles.
Group Appropriate Play
Dogs are separated into dog daycare groups based on personality, activity level and size.
Required for 12 weeks-6 months
Before your puppy enters with the main pack they will learn how to properly socialize with other dogs and humans. We will teach them the importance of proper play while also working on basic group obedience, potty training and crate training. This helps to create a happy well-rounded dog and develop skills that will help them in the long run both at home and their future with us in daycare.
Reservations are Required, please book an appoinment ahead of time!